Understanding Local SEO: A Complete Guide
06 Oct 2023
Local SEO is a specialized approach to search engine optimization (SEO) designed to enhance your business's presence in local Google search results. This strategy is particularly valuable for businesses with physical locations or those catering to specific geographic regions.
If you perform a Google search using keywords relevant to your business and notice a map displaying three prominent listings (referred to as a map pack) below the search bar, and if you find your business in the top 3 listings then it means you are doing well in local search results and your website is being visible to your audience.
Local SEO has become crucial for your business growth. To grasp the concept of local SEO, it's essential to first comprehend how Google operates.
Businesses wishing to succeed in their local markets and gain a competitive edge must develop a strong understanding of local SEO.
This comprehensive guide to local SEO provides invaluable insights for businesses aiming to dominate regional search results.
---
What's Ahead
---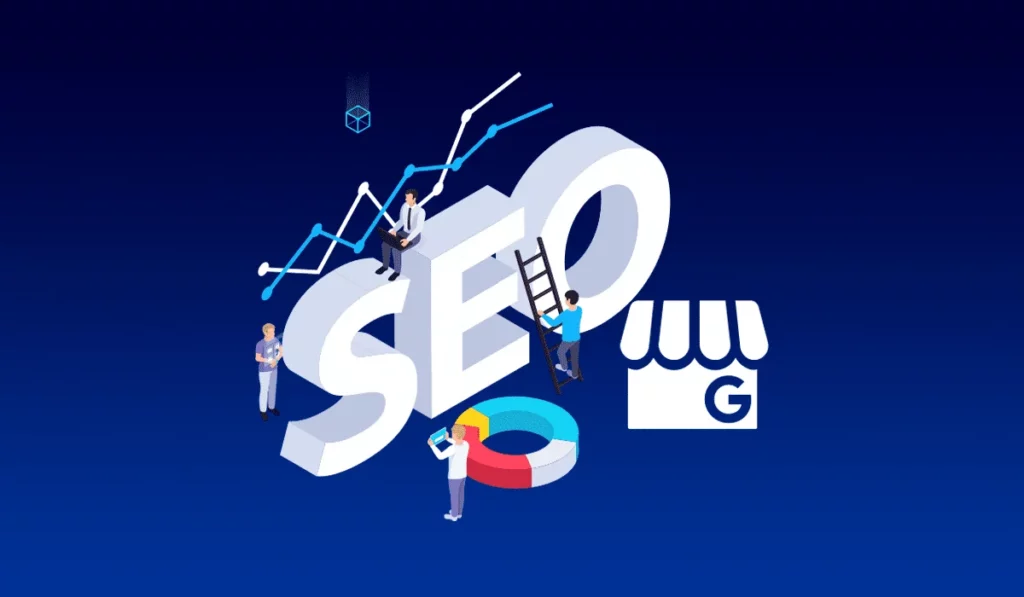 Understanding the Importance of Local SEO for Business
Local SEO for businesses is essential for increasing foot traffic and online visibility since it makes sure that small businesses can connect with their local audience in an efficient manner.
Small businesses can take advantage of the significant potential offered by their nearby towns by optimizing their online presence for local searches, thereby spurring growth and success.
Prioritizing local search optimization holds significant value, particularly for physical businesses catering to distinct towns, cities, and regions, extending even to entire states.
When carried out skillfully, competent local SEO enables quick and easy access to crucial details about your company, smoothly guiding potential clients toward a transaction.
Increased Visibility
One of the major advantages of performing local SEO techniques is that it will make you more visible in local search results. This innovative local SEO strategy makes sure that potential clients can easily find your business when they look for pertinent goods or services in your neighborhood.
Local SEO makes it easier to interact with potential customers by proactively optimizing your online presence, thereby expanding the reach and accessibility of your company in the digital sphere.
Targeted Audience
Developing a local SEO strategy is instrumental in reaching a targeted audience who are actively seeking products or services that your business offers in your local area.
The strategic approach results in a more successful and efficient marketing strategy by matching your online presence with the particular needs of local customers.
Competitive Advantage
Utilize the potential of local SEO to provide your company with a competitive edge over nearby competitors.
You can position your company as the top option for local consumers by strategically optimizing for local search, utilizing customer reviews, and creating content that is relevant to the area.
Mobile Traffic
Local SEO helps customers on the go easily find nearby goods and services by ensuring that companies appear highly in local search results. This greatly increases mobile traffic.
Improved User Experience
Local SEO is essential for improving user experience since it gives local clients a streamlined and mobile-friendly browsing experience, thus increasing the likelihood that they will convert.
This user-centered strategy makes sure that potential customers can easily access crucial information about your company via their mobile devices, such as location, business hours, and product/service options.
The Fundamentals of Local SEO
The fundamentals of SEO involve a set of strategies and techniques aimed at improving a website's visibility in search engine results, ultimately driving more organic traffic and enhancing its online presence.
Keyword Research for Local SEO
Local SEO keyword research involves identifying the specific search terms that individuals employ when seeking local products and services.
Achieving a high ranking for these keywords serves to attract precisely targeted local visitors to your website, ultimately leading to increased customer engagement.
To initiate this process, it's essential to compile a concise selection of keywords that potential customers might utilize to locate your nearby establishment.
Google Business Profile (GBP) Optimization
Your Google Business Profile, formerly known as Google My Business, is a crucial part of your local search strategy.
It effectively functions as a free business listing for your firm, complete with information about its location, services, products, and visual materials like pictures and videos.
Google prominently features this profile in local search results. Google itself emphasizes the significance of optimizing your Google Business Profile for effective local SEO.
On-Page Local SEO
On-page local SEO means improving your website pages to make them show up higher in regular search results, and this is really important for local online marketing.
If you do well in regular search results, you're likely to also do well in the local results that show maps and businesses, which is crucial for local SEO. If you wish to know more, check out our blog on the fundamentals of local SEO.
How Does Local SEO Work?
When you search for something on Google, like a nearby restaurant, Google looks at three things to show you the best options:
Relevance
This means how well the restaurant's information matches what you typed in the search. So if you type "pizza," it shows you places that serve pizza.
Distance
Google figures out how far you are from the restaurants. It wants to show you places that are close to you, so you don't have to travel far.
Prominence
This is about how important Google thinks a restaurant is. It checks things like online reviews and ratings to decide if a restaurant is good and popular.
Google gives you two kinds of results:
Local Pack
This is a special section that shows the top nearby restaurants on a map. It helps you see your options quickly.
Organic Results
These are the regular search results with blue links. They're not just for local places but for anything related to your search.
Google Business Profile (GBP)
Google Business Profile is a valuable free tool provided by Google, designed to assist business owners in maintaining their online presence, especially on Google Search and Google Maps.
Experienced SEO experts utilize Google Business Profiles as a fundamental component of their location-focused strategy.
Starting with the creation of a Google Business Profile marks the initial and essential stage for achieving success in local search.
This choice is well-justified. Google Business Profile provides substantial benefits for brands aiming to enhance their visibility within specific local areas.
This is particularly emphasized by Google's Local Search feature. Consequently, both new businesses looking to establish themselves and established ones can benefit significantly from having a Google Business Profile.
NAP Consistency
NAP consistency plays a crucial role in how Google's local search and Local Pack algorithms operate. It means that ensuring your business's Name, Address, and Phone number (NAP) are the same across your Google Business Profile and other online directories and websites can impact how well you rank locally.
However, maintaining a consistent NAP isn't just about pleasing Google; it's also about improving the experience for real people. Online directories and social bookmarking sites aren't exclusive to Google; regular users utilize them too.
When your NAP information is consistent and accurate, it benefits the user journey because it reduces the chances of errors when search engines, which are essentially machines, process the data.
In simpler terms, having the same NAP details everywhere not only helps your Google rankings but also ensures that when people search for your business online, they can easily find the correct information, making their experience smoother and more reliable
Local Link Building
Consider a different approach to traditional link building when optimizing your local SEO for a brick-and-mortar store or service area business.
While many typically chase backlinks from high-authority websites, this can be particularly challenging for smaller, lesser-known organizations.
In local SEO, the emphasis shifts toward link relevance. Local link-building centers on showcasing that local businesses or entities endorse your establishment.
Instead of pursuing a plethora of links from authoritative domains, prioritize obtaining links from sources directly tied to your local community.
In local SEO, it's quality and relevance over quantity. Focus on securing links from local sources to build trust within your community.
This strategy can be more effective in elevating your local search visibility for your brick-and-mortar store or service area business.
So, when working on local SEO, remember the importance of local link relevance for improved results.
Reviews and Ratings
Search engines carefully consider what other people have to say about local businesses, such as a neighborhood restaurant or handyman, when users conduct local business searches. Reviews and ratings have a role in this.
Firstly, having a lot of positive reviews can help customers find your company online. Positive reviews are frequently displayed for businesses higher up in search results on search engines, particularly Google. It resembles a customer vote of confidence.
Ratings and reviews help to foster trust. Potential customers are more inclined to choose you when they learn that previous clients enjoyed working with you. It's like receiving a thumbs-up from your neighborhood.
So, here's a local SEO tip: Encourage your satisfied clients to post reviews. Your chances of appearing when locals search for your products or services are better if you have more favorable reviews and higher ratings. It's a quick and effective approach to up your local SEO game.
Google Maps
Local SEO is all about assisting businesses in getting found online by local customers. Google Maps is essential to this.
First off, Google uses your location to provide a list of nearby pizza shops when you search for something like "pizza near me" on Google. This means that if you own a pizza restaurant, you need to make sure that when hungry consumers search, they can find it on that map.
Businesses must optimize their web presence on Google Maps in order for this to happen. This entails setting up a Google Business Profile with precise details like your address, phone number, and opening times. It's similar to creating an online billboard for your business.
Local SEO focuses on ensuring that the right local customers can find your company. You may expand your business and draw in more local clients by optimizing Google Maps for SEO and making efforts to enhance your internet visibility.
Tips to Improve Your Local SEO
Enhancing your local SEO efforts can significantly boost website traffic, generate valuable leads, and increase conversions, as this strategy directly targets your local customer base. Here are some tips for local SEO to be successful.
Enhance Your Google My Business Profile
Improving your Google listing, also known as your Business Profile, is key to boosting your ranking on Google Maps and gaining visibility in local search results.
To access and optimize your Business Profile, you'll need a Google My Business account linked to it.
When you provide the necessary details in your Google Business account dashboard, this information will populate your Business Profile, which is displayed in Google Search local results, the Knowledge Panel, and Google Maps.
To optimize your Google Business Profile, start by creating an account and confirming your business ownership. Make sure all your business information, like logo, hours of operation, accepted payments, and product or service details, is accurate and current.
Encourage customer reviews and respond genuinely to them. Additionally, use the Google Business Profile dashboard to share updates about your products, events, and special offers on your Business Profile. These steps will help boost your online presence and connect with your audience effectively.
Participate Actively on Social Media and Post Updates on Your Google My Business Page
Leveraging various social media platforms can significantly benefit your local SEO. Facebook offers a vast user base and check-in functionality, enhancing visibility.
Twitter's retweet feature amplifies campaigns, and polls gather customer feedback. Instagram focuses on visual engagement and behind-the-scenes stories.
Explore other platforms like YouTube, Pinterest, Snapchat, TikTok, or LinkedIn, aligning with your brand image for a holistic multichannel strategy to expand your online presence and support local SEO efforts.
It's crucial not to underestimate the significance of consistently sharing updates on your Google My Business page. This platform provides valuable real-time information to local customers and strengthens your local SEO efforts by ensuring a consistent and up-to-date online presence.
By keeping your GBP page active and informative, you'll further engage your audience and improve your local search rankings.
Maintain Consistency in Your Business Name, Address, and Phone number
Your local SEO can be improved by being consistent. Make sure that the name, address, and phone number (NAP) for your company are consistent throughout all online directories, platforms, and listings.
Search engines and potential clients can be confused by inaccurate or inconsistent NAP information, which will lower your local search ranks.
Search engines can trust your company's authenticity and relevance to local queries by maintaining this information's consistency, which can increase your visibility in local search results.
Encourage clients to rate and review your business on websites like Google Business Profile, as good reviews can help your local SEO efforts.
Optimize your presence on online directories
Online business directories, such as Yelp, Foursquare, MapQuest, YellowPages, and numerous others, play a crucial role in enhancing both your visibility and local SEO. In these directories, make sure to maintain uniformity by providing:
Consistent Business Information: Ensure your business name, address, and phone number are consistently accurate across all directories.
Backlink to Your Website: Include a backlink to your website within your directory listings. This helps drive traffic and improve your website's SEO.
Detailed Business Description: Craft a comprehensive and engaging business description that effectively communicates what your business offers. This description can attract potential customers and improve your local SEO presence.
Conduct a Comprehensive Audit of Your Local SEO
While mastering the SEO basics is important, remember that SEO is an ongoing process. Instead of hitting the brakes or making random changes, consider a comprehensive audit to assess your website's status and work towards your goals.
A local SEO audit covers crucial aspects like Google Business Profile, site crawlability, on-page SEO elements, citation accuracy, competitor analysis, and overall website performance. This helps you stay on track and continuously improve your online presence.
Enhance the Structure of Internal Linking on Your Website
Aside from external links, optimizing your internal linking structure is crucial for improving SEO rankings.
Internal linking serves several purposes, including enhancing website navigation, organizing information architecture, establishing website hierarchy, and distributing page authority and ranking potential among various pages.
This strategic approach aids in a more user-friendly experience and better search engine visibility.
Optimize Your URL, Title Tags, Headers, Meta Descriptions, and Content
When it comes to content, each new blog post functions as a fresh indexed page, expanding your site's presence.
It offers an additional opportunity to target geographic search phrases and increase visibility in search engine results.
To optimize your content for search engines, incorporate high-volume keywords strategically in the URL, title, headers, meta description, and body.
If you encounter challenges in creating geo-targeted content, spotlighting customer success stories and case studies can be a valuable alternative.
In short, optimizing your website for better visibility can be a great way to attract more audience to your business.
Develop Content That is Tailored to Your Local Audience
Content producers should prioritize user-centric content in the modern digital environment as Google's algorithms continue to change.
Although broad topics draw in a wide audience, it is becoming increasingly important to concentrate on local or industry-specific information to effectively engage local readers.
Use your blog to promote regional events, and industry news, meet your staff, and provide educational resources if you want to become an authority in your field.
The creation of top-of-the-funnel content that goes beyond straightforward product or service advertising is emphasized in this strategy.
For instance, if you run a local security service and want to entice new companies, make a useful resource that introduces them to the city.
Think about creating a thorough directory of neighborhood service providers or a citywide activities calendar. Such material assists not only your target audience but also raises your web presence.
Ensure Your Website is Responsive and Mobile-Friendly
Ensure your website is responsive and mobile-friendly to cater to the increasing number of users conducting "near me" searches on their smartphones.
Implement a design that seamlessly accommodates mobile visitors, making navigation and information retrieval effortless.
Also, include click-to-call buttons on both your website and Google Business Profile listing, as this can have a significant impact, with 60% of mobile users directly contacting businesses through search results.
Tools to Improve Your Local SEO
Enhancing your local SEO presence is crucial for attracting nearby customers, and to achieve that, you can leverage various tools and strategies.
Google Business Profile
An essential resource for local SEO is the Google Business Profile. It enables companies to have a strong internet presence with precise information, such as name, address, phone number, opening hours, and client testimonials.
Potential clients can find and contact your company more easily because of the fact that this information is displayed in Google Search and Maps.
You can boost your local search rankings, generate more local traffic, and increase your overall online visibility by optimizing and frequently updating your Google Business Profile. This is crucial for local businesses looking to draw in nearby clients.
Google Analytics
Google Analytics offers insightful data on website traffic, user behavior, and sales that businesses can utilize to better understand how local audiences interact with their online content.
Local businesses can better target their SEO efforts to meet the demands of their target audience by monitoring important data like location-based traffic, bounce rates, and goal completions.
This data-driven strategy makes it possible to optimize local landing pages, content, and marketing tactics more successfully, thereby enhancing the overall visibility of local search results and generating more relevant local visitors.
Whitespark
Whitespark's SEO tools specialize in local citations, which boosts local businesses' online visibility. They help manage listings, suggest top platforms, analyze competitors, and effectively track citation growth.
By ensuring accurate data across sources, Whitespark builds trust in your online listings, leading to substantial improvements in local search rankings. It's an essential tool for supercharging your local SEO strategy.
Moz Local
Moz Local, with its cost-effective approach, offers the assurance of verified business listings on Google and Facebook, along with wide distribution across the search landscape.
Furthermore, it forges partnerships with data aggregators, actively pushing your business listings to increase visibility across the online marketplace.
This comprehensive service ensures that your business gains prominence and credibility within the digital ecosystem, making it an invaluable tool for enhancing your online presence.
Listing Management Tool by Semrush
Semrush, a popular search analytics and local SEO tool trusted by eBay, HP, and Quora, offers a convenient local listing management tool created in partnership with Yext.
This tool allows you to efficiently oversee your listings, reviews, and local pages. Semrush leverages Yext's Knowledge Network to distribute your data to platforms like Facebook, Foursquare, and TripAdvisor.
Using Semrush's user-friendly dashboard, you input your information and locate your business. The tool then provides a list of your listings across various directory websites and their current status.
After making any necessary changes, Semrush automatically updates your listings for you. It's a straightforward solution for effective local SEO management.
Local SEO Tactics
The significance of local SEO cannot be overstated, as 97% of individuals turn to online searches when seeking information about local businesses or organizations.
Surprisingly, only 35% of businesses acknowledge the importance of local SEO, despite the fact that half of local business listings contain inaccuracies according to business owners.
Local searches are notably impactful, with an average of 28% resulting in purchases within 24 hours, and an impressive 76% of people physically visiting a nearby business within a day after conducting a local search.
These statistics underscore the critical role local SEO plays in connecting businesses with their immediate audience.
Read our blog on tools for local SEO if you wish to gain more insights into various tools and techniques available for your local SEO research.
Final Thought
Local SEO is essential for local businesses aiming to enhance their online presence. Incorporating local SEO strategies is crucial for businesses with a physical storefront or service area, ensuring that your target audience can easily locate you through online searches.
In addition to improving online visibility, mastering local SEO can also drive more foot traffic to your physical location, boosting your overall business success.
We hope this guide to local SEO has given you a detailed insight into understanding Local SEO and will serve as a valuable resource on your path to establishing brand recognition and online authority.
---
If you wish to read more about local SEO don't hesitate to read our following blogs:
Latest Post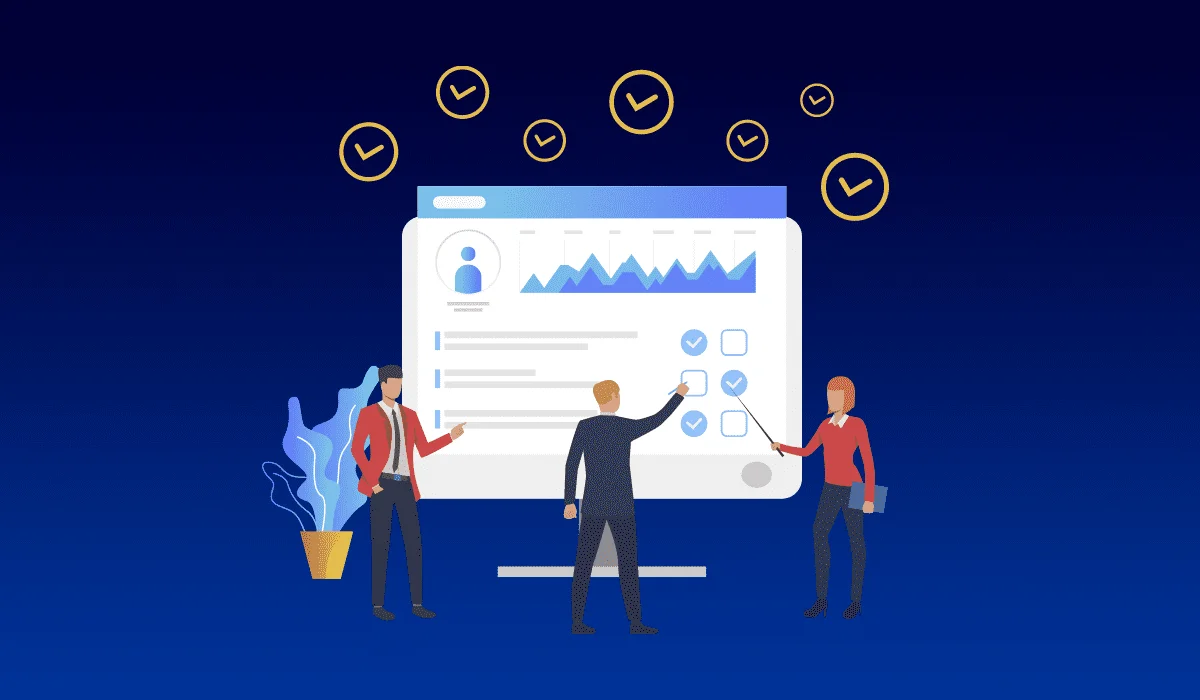 5 Do's and Don'ts When It Comes To SEO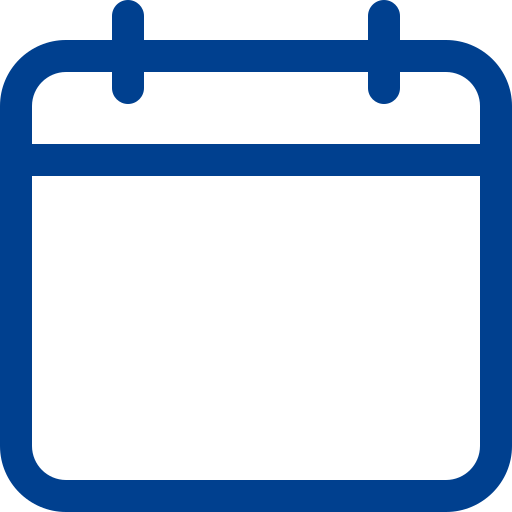 18 Sep 2023
Readmore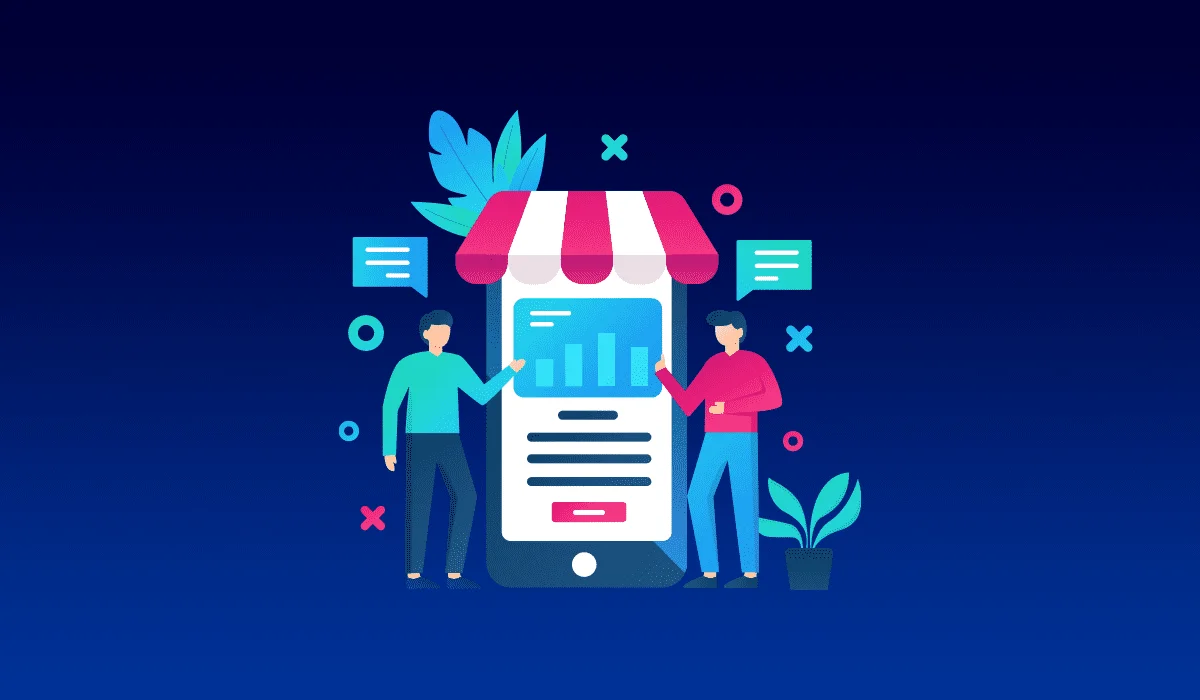 8 Ways to Promote Your Business Online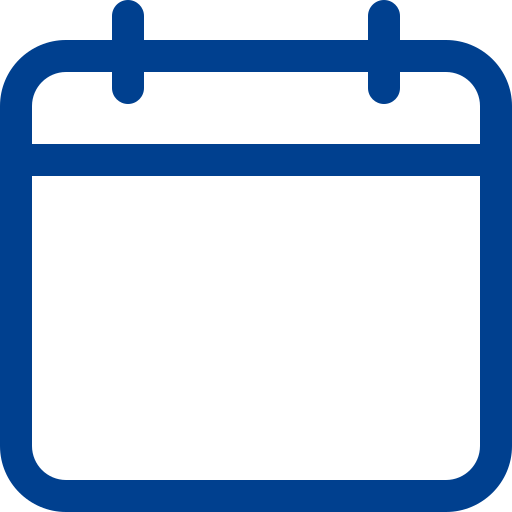 19 Sep 2023
Readmore
Want to learn more about the digital marketing service we provide?

Contact Us to Get Started!