Top Social Media Platforms in 2023
17 Aug 2023
The way we communicate, exchange content, and spend time on the internet has changed drastically over the past decade. The number of social media users has been increasing significantly day by day and it is predicted to reach up to a 4.4billion by 2025!! Just as the increasing number of social media users, there are numerous emerging social media platforms.
While people consider these platforms as a communication medium that helps them to connect with their loved ones and meet new people over the internet from all over the world, Marketers have found a new channel to connect and engage with their target audience. Through this guide, we will help you get the best out of these platforms.
Social media encompasses diverse networks catering to individuals with a wide array of passions. Leveraging popular social media platforms for marketing is both cost-efficient and highly impactful, enabling seamless outreach to a broader spectrum of people.
Acquiring insights into prevalent social media platforms empowers you to devise laser-focused marketing strategies. Creating a comprehensive social media list is essential for effective digital marketing campaigns.
Businesses use social media marketing as a great way to reach more potential customers and promote their businesses and products online. Different social media platforms allow you to create and share content, reach your target audience, and help you accomplish your business goals.
In this blog, we will take you through the most popular social media platforms and their distinctive features. Now let's dive straight to take a look at the top Social media platforms.
---
What's ahead
3. Wrapping Up
---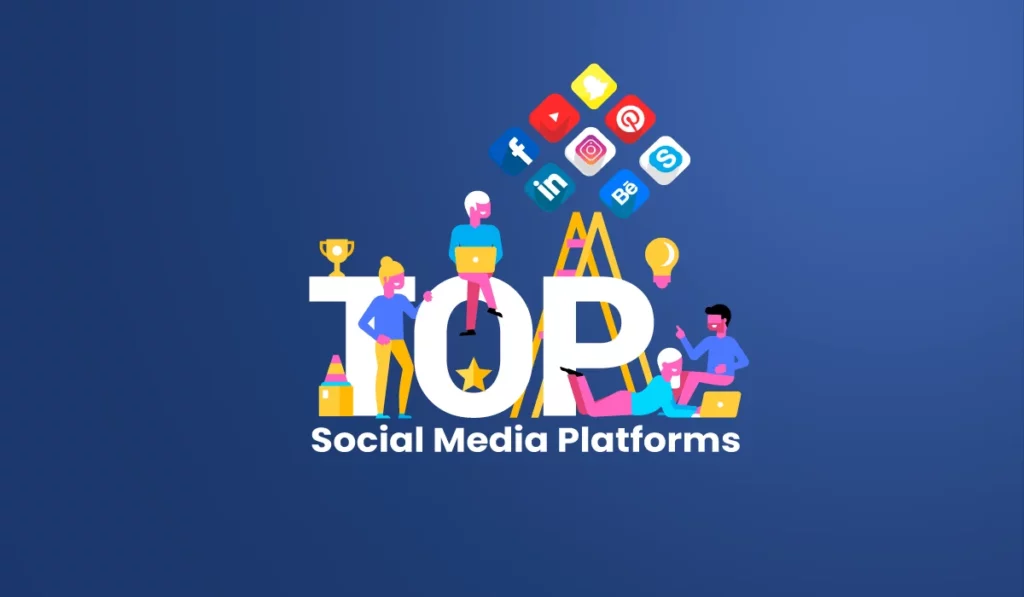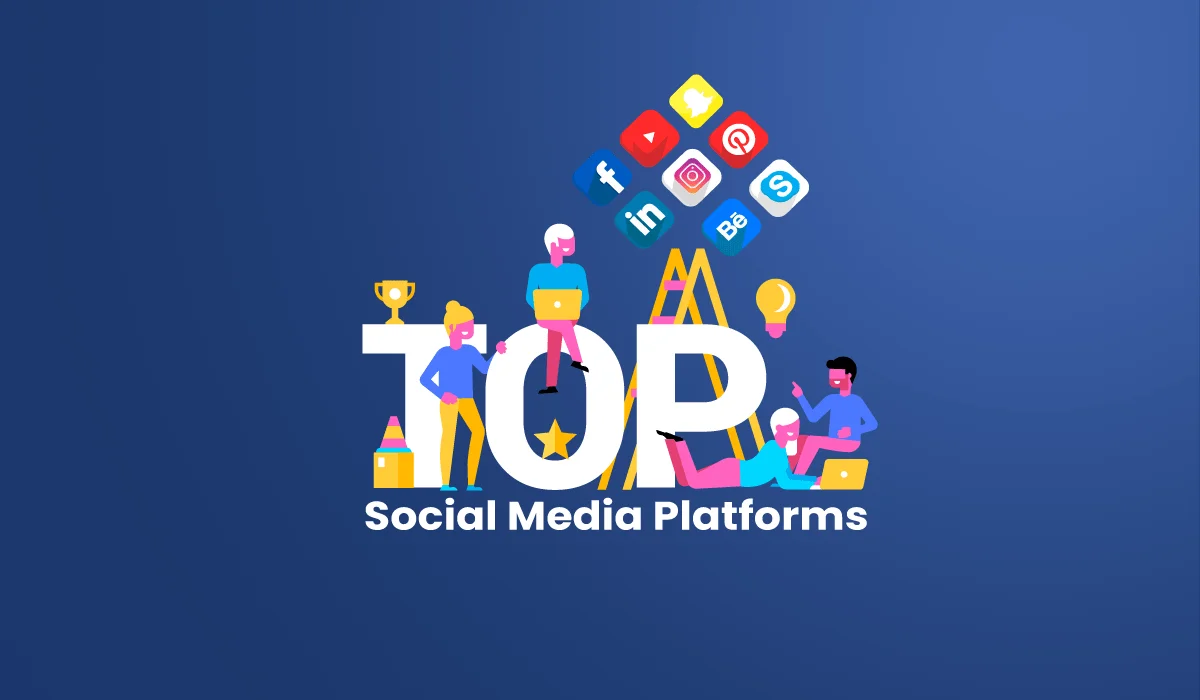 Types of Social Media
The type of content is the primary characteristic that sets apart the various social media platforms. We will now explore the various social networking platforms.
Social Networking Sites
These social platforms serve as vital hubs for connecting with friends and family, emphasizing personal interactions and knowledge sharing.
They seamlessly host a variety of content formats, spanning from text to captivating visuals and videos. Revered as communication epicenters, they boast versatility.
Enabling users to create engaging content, share insights, and form interest-based communities, these platforms cater to individual social needs.
Geared towards user satisfaction and core values, they offer businesses and advertisers an unmatched opportunity, providing abundant data and precise ad targeting using metrics and demographics.
This fosters meaningful user engagement, cultivating a deeper brand connection. Prominent examples include:
Image-based Sites
In recent times, visual content formats have surged in importance, captivating users effectively. Infographics, illustrations, and images hold a special allure, capturing attention more profoundly. Social media platforms are meticulously designed to elevate image sharing.
For businesses, leveraging imagery can be a catalyst for active engagement. Encouraging audiences to craft distinctive content fosters deeper connections with your brand.
Additionally, images can narrate personal stories, evoke inspiration, and establish meaningful interactions with your followers. Moreover, these platforms serve as potent tools to bolster sales, employing shoppable posts and images.
Utilizing social media for business, platforms such as Instagram and Pinterest extend the capability for businesses to showcase images linked to purchasable items, thus amplifying the potential for significant revenue growth. Examples include:
Discussion Forums
Discussion forums play a pivotal role by enabling individuals to seek answers and engage in dialogues with diverse participants. These platforms are thoughtfully crafted to ignite conversations fueled by shared interests or innate curiosity. Prime examples encompass:
While users might not possess the same level of personal identification as on other platforms, it's the wealth of knowledge and insights that renders these forums significant. Businesses stand to gain profound insights into public sentiments regarding specific products, services, or niche-related topics.
This avenue unveils unfiltered perspectives and grants a seat at the table of everyday discussions in which customers actively partake. Employing these platforms facilitates conducting research and addressing inquiries that individuals harbor about your industry.
Video Sharing/Streaming Platforms
Video content stands out as an immensely captivating and interactive content medium, yielding remarkable advantages for marketers and businesses. Its potency lies in its ability to facilitate easy comprehension and assimilation, which resonates profoundly with users.
Notably, video sharing/streamlining platforms is a pivotal platform that has revolutionized how people engage with video content, boasting a staggering monthly user base exceeding one billion. This platform often doubles as a primary search engine for a multitude of users, further emphasizing its impact. Prominent examples include:
Blogs and Community Platforms
Blogs serve as a valuable avenue for businesses and marketers to connect with their intended audience and furnish them with trustworthy insights. These platforms facilitate the formation of communities, where like-minded individuals can track and explore shared interests through the content creators' perspectives.
Companies can leverage these platforms, or incorporate blogs directly on their websites, to offer deeper insights into their brand. By curating content that addresses inquiries and encourages open dialogue, you not only establish your expertise but also convey relatability, ultimately portraying your brand in a favorable light. A prime example includes:
Instant Messaging Platforms
An instant messaging platform, often referred to as an IM platform, is a communication tool that allows users to send and receive messages in real time over the Internet. These messages can include text, images, videos, and other forms of multimedia content. Some of the main instant messaging platforms are:
Top Social Media Platforms
Here is our list of top social media platforms:
The first one on the list would be of no surprise. With over 2.989 billion active users, Facebook is the best choice to start marketing on social media. They have developed their own Facebook ads manager which helps to advertise your business in a much easier way. They help to boost sales and generate leads in any niche.
So if you are confused about where to start your online business presence you might want to consider using Facebook. With its easy-to-manage and highly targeted advertising, you will be able to connect with a specific customer group and help you achieve your goals.
With over 1.628 billion active users, Instagram is a popular social media platform among people of all age groups. It has grown into an ultimate platform where everyone shares their photos, videos, and other content.
Instagram is now the second most accessed social media platform after Facebook. Instagram engagement report in 2022 states that about 90% of Instagram users follow at least 1 business and about 83% of Instagram users have discovered a new product or service using Instagram.
Instagram will be the best option to showcase your content if your business has a product that can benefit from its design or a service that has a visibly noticeable result.
Since Elon Musk's recent acquisition of Twitter, the popular social media platform has undergone significant transformation. The renowned social media platform has experienced a wave of profound changes under his leadership.
The major change has been renaming Twitter as "X" which has brought about substantial changes. With 368 million active users all over the world, this social networking site holds up its own marketing potential. X marketing depends on how much time you spend on that platform and how often you post.
With the recent transformation in the X aka Twitter, it has opened doors for new opportunities and growth. If you are able to come up with creative marketing strategies then you can actually use the potential of X in the growth of your business.
With 2.70 billion active users YouTube is the second most popular website in the world after Google making it the second largest search engine. Unlike other social networking platforms, YouTube is exclusively for hosting video content.
If you are able to create good quality video content that people love you can transform YouTube into a great place to grow your business.
LinkedIn is a social networking platform for professionals to connect, share, and Learn. There are over 930 million active users in over 200 countries and territories.
Marketing on this platform helps you to engage yourself with a community of professionals who are ready to do business and drive actions that are relevant to your business.
WhatsApp is one of the most loved messaging platforms out there. Its audience has grown to 2.7 billion active users monthly.WhatsApp has launched its stand-alone application called WhatsApp Business with some extra features to conduct your business. Through WhatsApp, it's easy to maintain contact with your loved ones as well as your target audience.
Threads, a virtual social media and networking service managed by Meta platforms furnishes a platform for users to seamlessly share text, visuals, and videos, alongside engaging with others' posts through reactions, reposts, and appreciation.
Tightly integrated with the Meta-owned Instagram, Threads necessitates users to possess an Instagram account and employ the same handle, drawing parallels with Twitter's functionality.
This application caters to both iOS and Android users, complemented by a web variant offering limited capabilities. Notably, Threads has etched its mark as the swiftest-growing consumer software in history, amassing over 100 million users within its initial five days, a milestone that outshone previous benchmarks, including the one held by ChatGPT. However, some reports stated that the users have declined to 13 million daily active users.
Pinterest is literally the most underrated social media platform that people utilize for business out there! With all these famous social media platforms we often forget the marketing potential Pinterest has.
In the first quarter of 2023, Pinterest had 463 million monthly active users (MAUs) worldwide, up by 13 million users when compared to the previous quarter.
Pinners can organize, and share videos and images from all around the internet and search for them as well. It is the best place to find inspiration and new ideas if you are a content creator of any kind.
Reddit is yet another distinctive social platform with over 1.660 billion monthly active users, it is famously known as "the front page of the internet.". It's a place where you can chat about your wildest hobbies, get advice on life from strangers on the internet, and share hilarious memes, all in one spot.
It's like a bunch of mini-communities (called subreddits) where you can talk about anything. There are thousands of individual communities organized around specific topics or interests.
Telegram is a social media platform like WhatsApp but with 700 million monthly active users. Over the years Telegram was able to create a distinctive reputation of its own among all other platforms.
So many people use Telegram as an alternative to WhatsApp. With its own distinctive features and usability, they have proved itself to be a more secure messaging solution for its users.
Snapchat, a cost-free messaging and social networking application designed for smartphones, caters to both Android and iOS users. This platform enables the exchange of text messages, photos, and brief videos among friends and family.
The distinctive feature of Snapchat lies in its temporal nature, with the majority of messages being ephemeral. For instance, once a recipient has viewed a shared photo or video, it swiftly vanishes, rendering it inaccessible for subsequent viewing.
Among the popular social media apps, the photo and video-sharing platform Snapchat observed a rise in its daily active users (DAU), Snapchat is considered to have 750 million active users worldwide.
This ongoing trend of growth underscores the steady expansion of Snapchat's user base, a trajectory that has been consistent since the beginning of 2019.
Tumblr, pronounced as "tumbler," represents a microblogging and social networking site established by David Karp in 2007. Presently, the platform is under the ownership of the American company Automattic. This service grants users the ability to publish a range of multimedia and diverse content on concise, short-form blogs.
Users hold the capacity to monitor other users' blogs, and bloggers are also empowered to maintain private blogs if they so choose. For bloggers, an array of website features are conveniently accessible via a user-friendly "dashboard" interface. A significant milestone arrived in March 2023, with Tumblr proudly hosting a substantial count of more than 572 million blogs.
There are currently about 32 million active Tumblr users. There will be about 33 million Tumblr users by the end of 2023. Following the 2018 ban, there has been a modest decline in Tumblr's growth of active users.
With over 40 million users from all around the globe, Behance is considered as is hub for creators to showcase their portfolio of work. Behance is now owned by Adobe Creative Cloud, allowing its users to share their illustrations, graphic designs, fine arts, photography, fashion, and much more.
If you are someone passionate about designing or interested in discovering new creative ideas, Behance is the perfect social media platform for you.
Just like Behance, Flickr is yet another photo-sharing platform that allows its users to upload their favorites on their platform. While Behance mainly targets professionals in the creative community, Flickr focuses on everybody.
With over 60 million monthly followers Flickr is definitely a good photo-sharing platform for discovering some amazing works and inspiration.
Quora is a very interesting questions and answers platform where you can ask pretty much anything about everything. With over 300 million monthly users it's a unique platform where you can gain and share your knowledge about literally anything.
You also get an option to upvote and downvote answers given by others based on their quality and relevance. Quora is a great place where you can get answers to your queries from knowledgeable experts from the field.
Wrapping Up
A diverse array of social media platforms caters to distinct societal needs and objectives. Harnessing the potential inherent in each platform can empower businesses not only to engage their desired audience but also to realize their overarching business objectives.
These platforms lack rigid guidelines or prescribed methodologies, granting you the autonomy to conceive inventive approaches for fostering audience connections. Strategically repurposing content across multiple platforms offers a dual benefit: it streamlines efforts while ensuring consistent brand representation.
Experimenting with various social media types facilitates an informed discovery of the most suitable fit for your business dynamics. By embracing this journey, you unveil an avenue brimming with opportunities to effectively resonate with your target audience.
Latest Post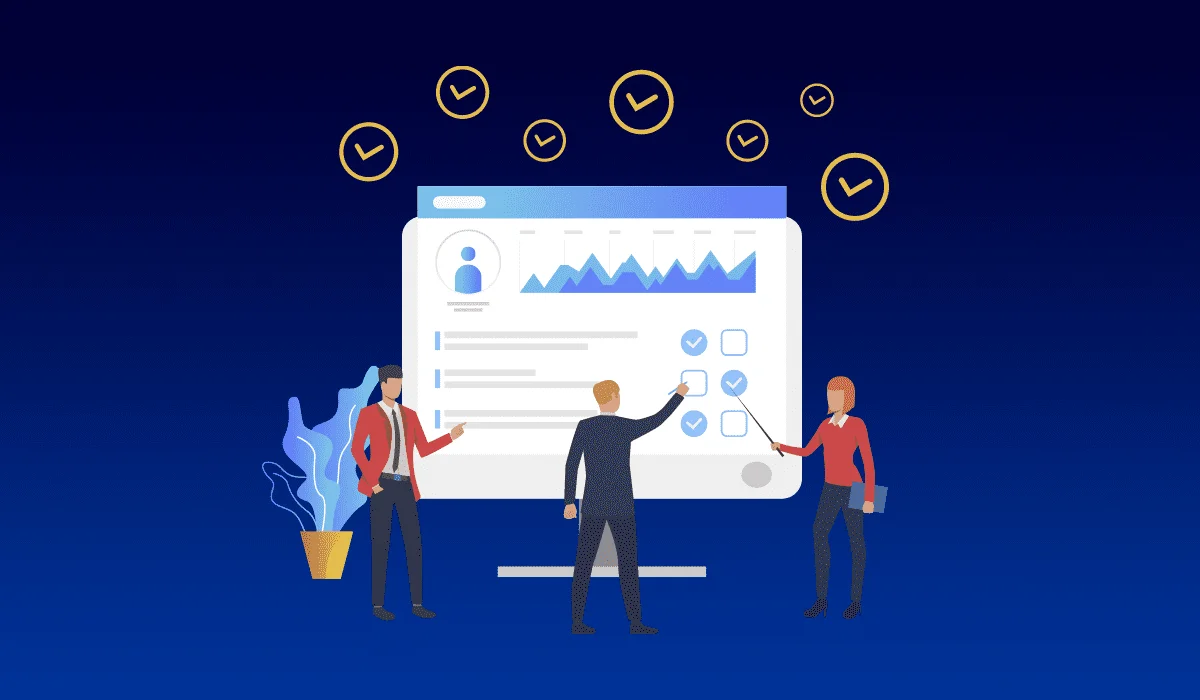 5 Do's and Don'ts When It Comes To SEO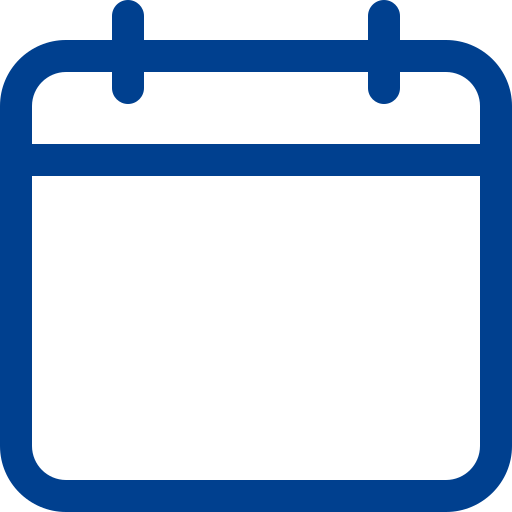 18 Sep 2023
Readmore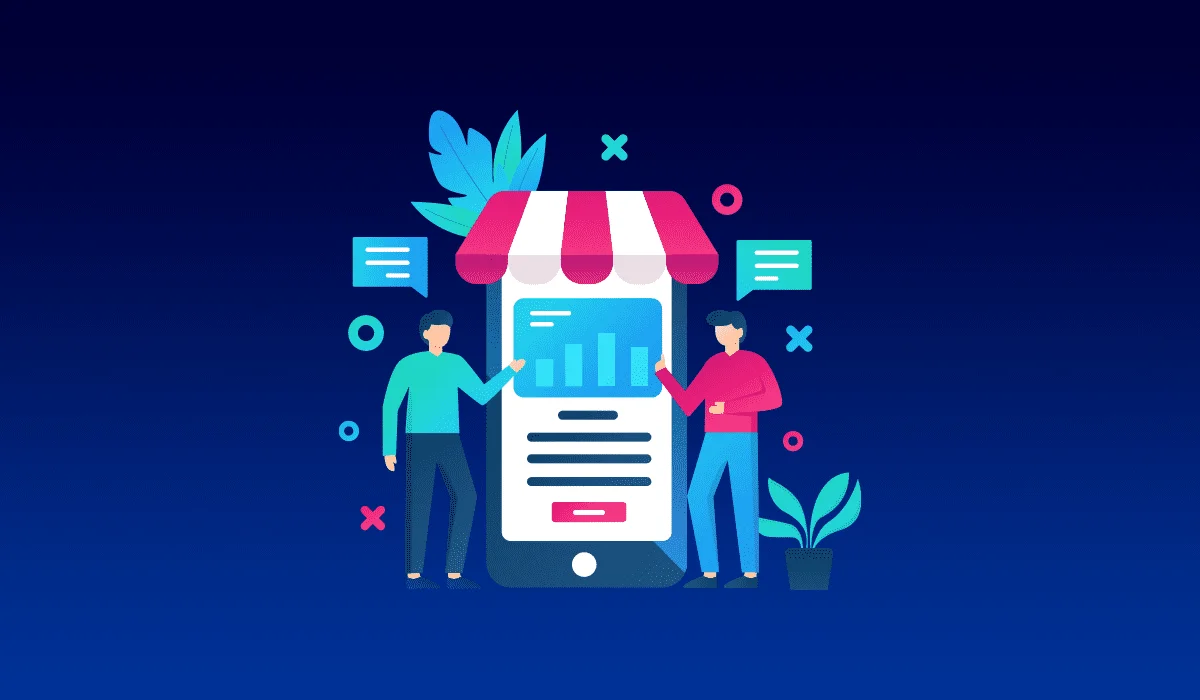 8 Ways to Promote Your Business Online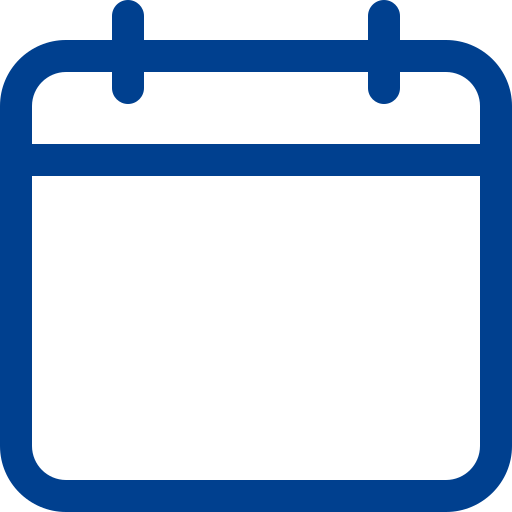 19 Sep 2023
Readmore
Want to learn more about the digital marketing service we provide?

Contact Us to Get Started!