Complete Guide to Google Map SEO for Local Search Visibility
23 Oct 2023
Since the launch of Google Maps in 2005, it has evolved into a crucial asset for online marketing.
As an increasing number of individuals depend on Google Maps for locating local businesses, coupled with the rising popularity of voice search adoption, securing a higher ranking on Google Maps has become a crucial element in your local SEO process.
Google Maps stands as an internet-based mapping platform that empowers users to seek out geographical data, including the whereabouts of businesses.
Engaging in Google Maps SEO consists of optimizing your business's visibility on the platform for specific keywords.
Therefore, it becomes important for businesses to ensure their presence on Google Maps is finely optimized for better performance.
To secure a prominent position on Google Maps, it becomes crucial to enhance your map with suitable keywords and descriptions.
Implementing effective Google Maps SEO tips can significantly boost your business's visibility in local searches.
---
What's Ahead
---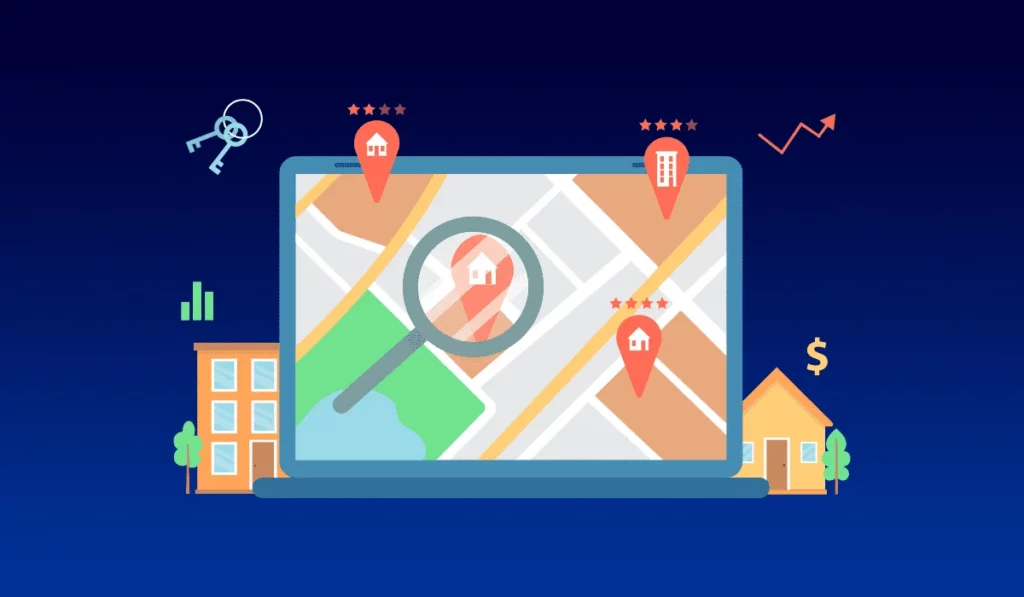 Why You Need to Focus on Google Maps SEO
Enhancing your website for local SEO through schema optimization is vital. Additionally, giving attention to mobile optimization is crucial for enhancing your presence on Google Maps.
These tactics aid search engines in gaining a clearer understanding of your business, aligning it with local inquiries, and delivering relevant results to users.
If you want to improve your ranking in Google Maps, there are a few things you need to consider.
Such as the relevance of your business to the searcher's query, the searcher's proximity to your business, and the prominence aka the reputation of your business.
By carefully considering and optimizing these factors you can secure a higher position the Google Maps.
How to Optimize Your Google Maps for SEO
If you're looking to rank higher in Google Maps, optimizing your online presence is essential for improving your local SEO strategy.
Update Your Google Business Profile
If your company's Google Business Profile remains unclaimed, now it's time to take action.
Once you've secured ownership, fine-tune it to enhance its performance. Locate your profile by conducting a search using your company name, then proceed to maintain ownership and undergo the verification process.
Update all the relevant information such as your address, operating hours, and contact number into your Google Business Profile and make sure that it is accurate. Optimizing GBP has a vital role in pushing you higher in local search results.
Embed Google Maps Into Your Website
While there's no clear proof that adding your company's Google Map to your website directly boosts SEO, it can still improve your site by making it more user-friendly.
An embedded map helps visitors locate your business and adds visual appeal to your "about us" page, which can be beneficial.
Add Relevant Media and Links
Google Maps SEO is similar to regular SEO, focusing on keeping your page active, well-maintained, and filled with useful content.
Make sure to regularly update your Google Business page with various content types like company news, events, special deals, videos, images, and timely blog posts for better results.
Local SEO Optimization
For businesses wanting local visibility, optimizing your Google Maps for SEO, particularly through Local SEO, is critical.
Begin by claiming and validating your Google Business Profile listing, making sure to include accurate information such as your name, address, and phone number (NAP).
Update your listing on a regular basis with relevant content, such as images, posts, and business updates.
Encourage consumer reviews and respond to them as soon as possible. Local keywords should be used in your listing and website content.
Encourage local backlinks and preserve NAP uniformity across all web channels.
You may improve your Google Maps visibility and attract more local customers to your business by focusing on these methods.
Read our detailed guide on Local SEO to know more.
Use Local Schema in Your Website Structure
Google values organized online content structure. Local business schema is crucial here – it's a code that assists Google's bots in recognizing and comprehending your business.
This schema allows you to wrap your content in code, making it easier for Google to index.
This, in turn, improves Google's ability to confirm your business information and location, increasing the chances of prominent placement on Google Maps.
Manage Your Reviews Effectively
To enhance your Google Maps SEO, start by regularly updating your Google My Business listing.
But remember, going the extra mile is key. One effective tip is actively engaging with customer reviews. Encourage happy customers to leave reviews, and consider offering incentives.
Also, ensure you respond politely and promptly to all reviews, even negative ones, as this greatly influences your standing on Google Maps.
Make Sure to Keep Track of Your Citations
In SEO, especially for Google Maps, some information matters more. So, it's crucial to keep track of your NAP details: your business name, address, and phone number, across the internet.
To do this, find and check your business listings in local directories. You can use a Google search or specialized tools.
Make sure to correct any errors you discover on these websites.
Monitor SERP Rankings
Whether you are focused on Google Maps SEO or improving your overall optimization, it's vital to keep an eye on your SERP rankings.
You can do this by searching for your keywords manually or using rank monitoring tools.
Also, make it a habit to find new long-tail keywords. These should include specific details and local terms to make them more relevant to your target audience.
Factors That Affect Your Google Maps Rankings
There are several factors that affect your Google map rankings. The three prominent factors are listed below.
Relevance
Relevance in Google Maps SEO is about how well your business matches a search query.
In the past, having an exact keyword in your business name was crucial, but that's less important now.
Instead, it's the category and subcategories of your company listing that carry more weight in determining relevance.
Distance
Distance has a big impact on Google Maps ranks. It refers to how close the physical location of a business is to the user making the search.
Google Maps evaluates the distance between businesses and the searcher's location, with nearby companies frequently appearing higher.
This factor is especially important for mobile users, as Google Maps prioritizes nearby businesses.
To enhance your local search rankings, one of the fundamental Google Map SEO tips is to optimize your location data and ensure its precision on Google Maps.
Prominence
According to Google's record, prominence hinges on a business's recognition, both in the real world and on the Internet.
The role of prominence is crucial because it helps your business get noticed by people looking for the products or services you provide in your area, even if those people are searching for it from a different location at the moment.
Factors such as a company's website ranking, Google Business Profile (GBP) reviews, ratings, and backlinks collectively contribute to its prominence in Google Maps.
In short, being a prominent business helps you stand out so that potential customers can discover it when they search online, even if they are in a different place.
Tips to Rank Higher on Google Maps
Recognizing the importance of your Google SEO map ranking, let's delve into actionable Google Maps SEO tips to position your business prominently in search results.
Verify and Maintain Your Location Listings
It is critical to validate and periodically update your location listings in order to rank higher on Google Maps.
This includes making certain that your company's information, such as its name, address, and phone number, is correct and consistent across all online channels.
Verification validates your company's legitimacy and improves its visibility in local search results.
Regular maintenance ensures that your information stays up-to-date and relevant to potential customers.
Google Maps listings are often one of the first things people see when searching for local businesses, so keeping them accurate can greatly improve your visibility and chances of ranking higher in search results.
Focus on Accurate Operational Hours
To improve your Google Maps ranking, make sure your business hours are accurate and consistent online.
Google values this for user convenience and may penalize inconsistencies. Accurate hours build trust with customers who rely on this info.
Offering extended or convenient hours can attract more visitors. Keep your hours updated, especially for holidays.
Accurate hours not only boost search visibility but also enhance the user experience, bringing more people to your business.
Use Your Main Keywords in Your GBP
To improve your Google Maps SEO, consider adding relevant keywords to your Google Business Profile (GBP).
These keywords should relate to your location and offerings, helping potential customers find you on Google Maps.
It's essential to keep your GBP name consistent with your actual business name as used on your website and official documents.
Avoid overloading with keywords or using different names, as this can violate Google's rules and result in the suspension of your listing.
Select Appropriate Business Categories
Select your primary business category carefully. it should accurately represent your business and its offerings.
Aim for specificity while covering the full range of what you do. This strategy can reduce your competition.
After picking your primary category, consider adding up to five more. GBP allows you to add up to 10 categories.
Using additional categories is wise as they provide extra information about your business. Keep in mind that Google Maps doesn't permit custom categories.
However, a dropdown menu with predefined options will assist you in selecting the most suitable category as you type.
Build Local Relevance and Citations
Local citations play a crucial role in your business's Google Maps SEO ranking. To boost your online visibility, you need positive mentions of your brand, including your NAP (Name, Address, Phone Number) information, in local online newspaper articles and blog posts.
Receiving citations from reputable local websites can significantly enhance your Google Maps ranking.
However, it's vital to maintain citation consistency and reduce variations like Rd. vs. Road, Street vs. St., apartment vs. suite, and so on.
Just as stock market ups and downs can impact your Google Maps ranking, citation inconsistencies can also have a negative effect.
To minimize this impact, diligently track where your business is cited and rectify any discrepancies you come across.
Ensure Accurate NAP Data
Including your NAP in your Google Maps listing is vital. Consistency in these details across all platforms where your listing appears indicates reliability to Google, and Google tends to favor businesses with such consistency.
Maintain uniformity in your information, including your Google Business Profile listing, to avoid variations in name, address, or phone number.
Opting for a phone number with a local area code is preferable instead of using toll-free numbers, which are often associated with spam calls.
Regularly update your info, especially about your business working hours. If you are not opening on a particular special day mention that in your listing.
Neglecting updates may lead to incorrect information, causing negative customer experiences and reviews that can harm your Google Maps ranking.
Promote Positive Reviews
A good number of positive reviews suggests that customers have had favorable experiences with your business.
Google values this and rewards businesses with higher Google Maps rankings. Moreover, a larger number of reviews tells Google that your business is active and doing well.
However, having a Google Maps listing and satisfied customers doesn't guarantee reviews.
Encouraging reviews is important, but it should be done in a way that doesn't pressure customers.
Optimize your Business Description
To rank higher on Google Maps, create a concise business description that includes keywords, location, and services.
Use accurate and consistent information, like your business name, address, and phone number.
Encourage customers to leave positive reviews, as they impact rankings. Stay engaged by posting updates and interacting with your audience.
Consistency, relevance, and positive interactions will help your business stand out on Google Maps and attract more local customers.
Social Signals
Social signals, which reflect your website's visibility on social media platforms as perceived by search engines, play a pivotal role in influencing your business's SEO.
Thus, it's crucial to establish a strong social media strategy for better Google Maps ranking.
To enhance your Google Maps ranking through social media, post valuable and engaging content daily on different social media platforms.
Avoid spammy or uninteresting posts. Collaborate, and host contests, or giveaways to engage your audience.
Listen to their feedback, adapt your content to their preferences, and improve less effective elements.
How to Edit Your Google Maps Profile
If you have mistakenly provided the wrong location and address on Google Maps or you have recently moved your business into a new location, you can easily change it by following these easy steps:
Step 1: Go to your Google Business Profile Manager
Step 2: You will find your profile and click on the "Edit Profile" option
Step 3: From business information click on "Location"
Step 4: Use the "Edit" option to update your location and other business information.
Step 5: Once you've accurately updated all your information and pinned your correct location on the Maps, press "Done" to apply the changes.
Once you have updated your location details Google will review and update your new location within 24 hours.
But you have to keep in mind that if you constantly keep changing your location it can cause delays, as Google may take additional time to approve such requests.
Optimize Your Google Maps With Our SEO Tips
Using Google Maps for local marketing is a smart move with lots of ways to improve your online visibility.
Following the above-mentioned tips will be beneficial for both your business and the audience who are trying to find you online.
So make sure to follow our Google Maps SEO tips to optimize your business profile on Google.
If you find it difficult to manage your digital presence on search engines you can reach out to our professional SEO experts to do it for you.
By using Google Maps strategically, you can boost your online presence and improve your chances of showing up higher in search engine results.
---
For those eager to gain additional insights into local SEO, be sure to check out our upcoming blogs:
Latest Post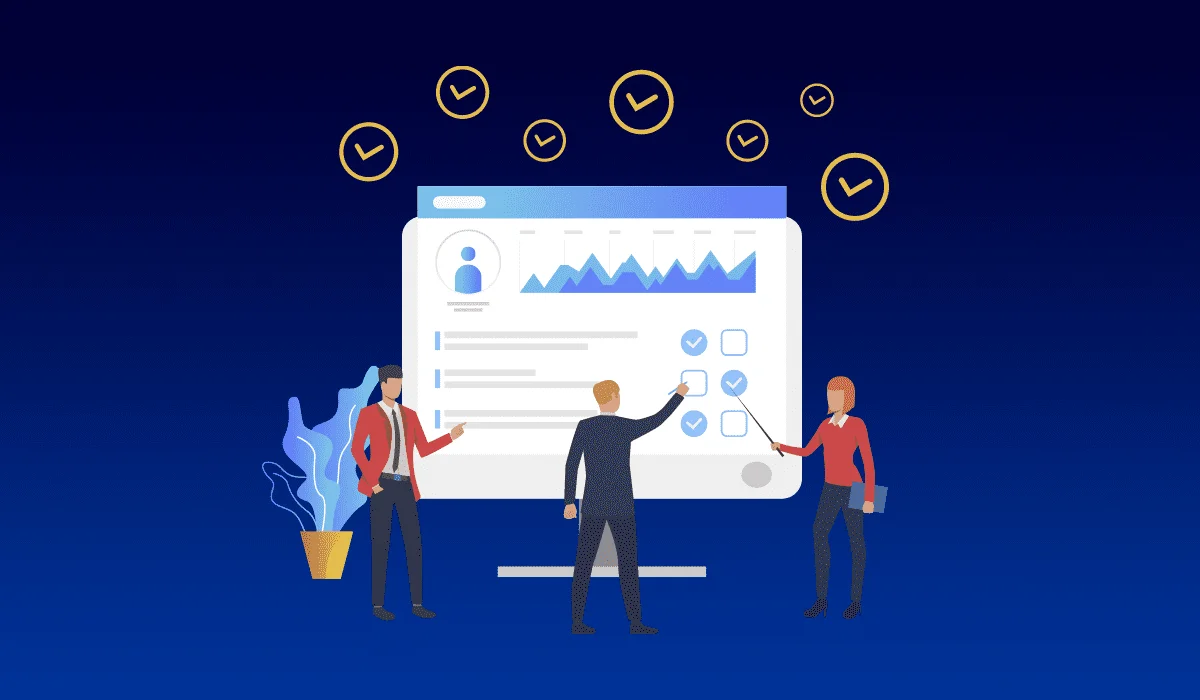 5 Do's and Don'ts When It Comes To SEO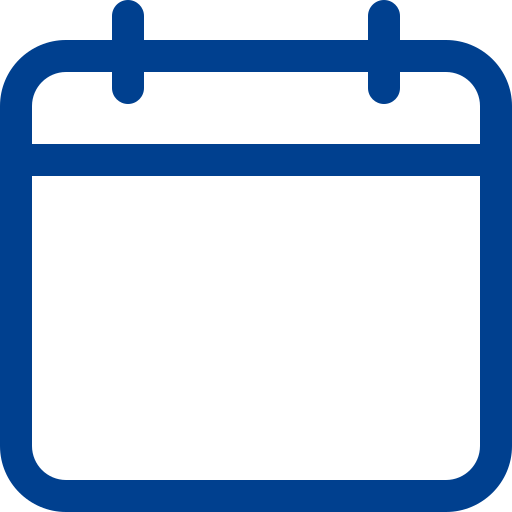 18 Sep 2023
Readmore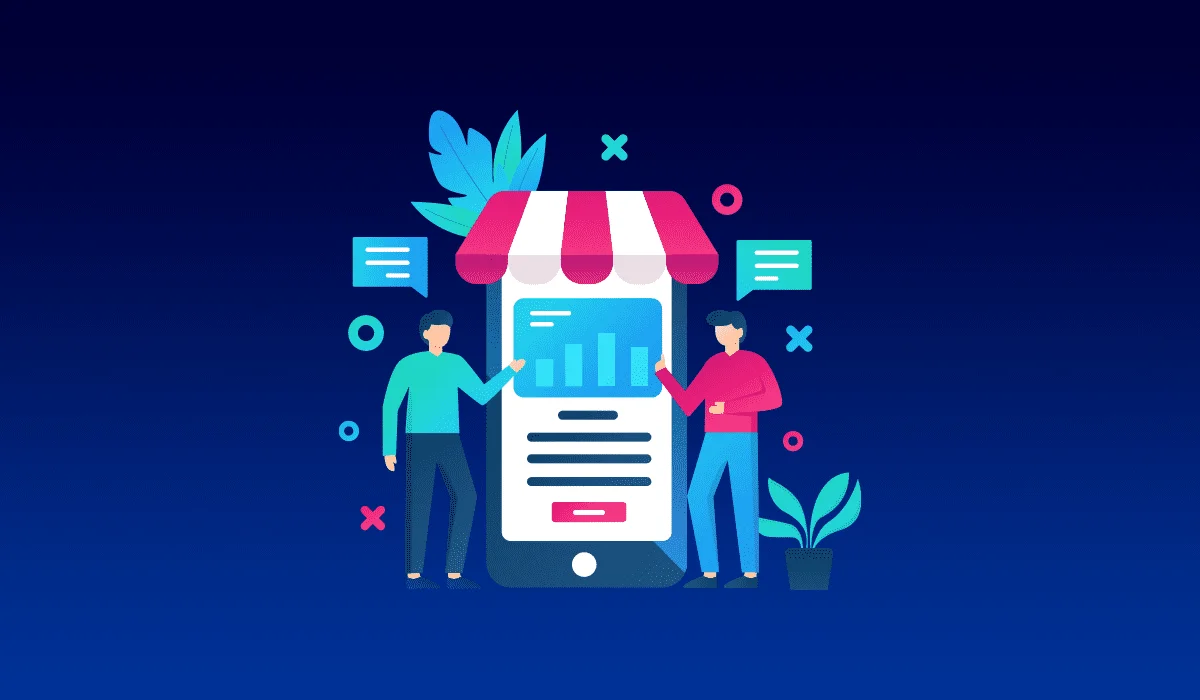 8 Ways to Promote Your Business Online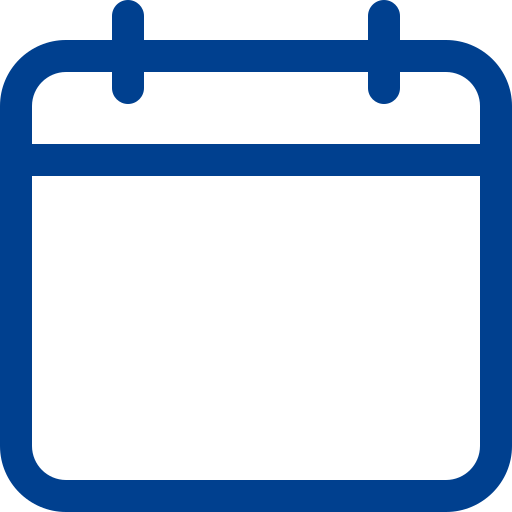 19 Sep 2023
Readmore
Want to learn more about the digital marketing service we provide?

Contact Us to Get Started!