A Comprehensive Guide for Social Media Marketing for Business
06 Nov 2023
There is no denying the fact that we all spend the lion's share of our day using different social media platforms.
And I'm sure you daily come across various brands battling for the spotlight, to make their product or service seen by the right audience.
And why not? social media is the best option to make your mark. It's not just about getting likes and shares, it's about creating a community and making a buzz.
When you play the social media game right, it's like striking a gold mine for your business. Just look at all those success stories on platforms like Facebook, Instagram, and TikTok. They started from scratch and hit it big.
But let's be honest, handling your social media can feel like herding cats, especially if you're new to the scene. We get it, it can be overwhelming.
That's why we've prepared the ultimate guide to social media marketing to make you understand the ABC of social media marketing.
So, whether you're a social media newbie or a seasoned pro, there's something in here for you. Let's dive in!
---
What's Ahead
---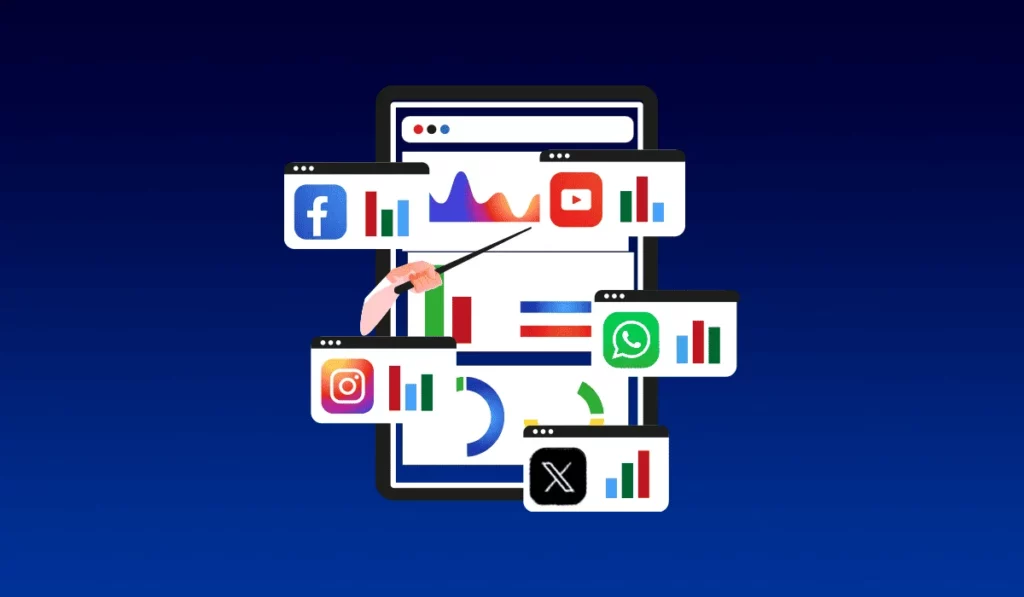 What Is Social Media Marketing?
Social media marketing involves the creation of content on various social media platforms with the aim of promoting your products or services, fostering a sense of community with your desired audience, and directing traffic to your business.
The essence of social media marketing lies in engaging with your intended audience and customers where they naturally meet and interact socially, both with one another and with your brand.
Social media is a powerful tool for growing your business, but you need to find out where your audience hangs out online and use the correct social media strategies to lure them in.
Benefits of Social Media Marketing for Business
Social media marketing offers a multitude of advantages that can greatly benefit your business.
Through this comprehensive guide for social media marketing, we will break down some of the key benefits you can expect to have from your social media marketing efforts.
Increased Brand Awareness
Social media stands out as a highly effective marketing channel for boosting your brand's visibility.
With the vast number of social media users, it's an excellent platform to capture your target audience's attention.
In essence, social media naturally encourages interaction in the form of likes, comments, reposts, and shares.
These interactions work to elevate your brand's recognition. When your brand already engages with your audience on social media, it won't be long before your social media followers increase significantly.
Cost-Effective Advertising
Organic social media marketing is primarily cost-free. You can create social media profiles and share content without any charges.
For some, this approach might suffice, especially if your content is of high quality and can naturally attract attention.
However, spending money on paid promotion on social media can be useful if you want to expand your reach even further.
It's crucial to avoid sounding too promotional or like an advertisement in your organic content because doing so could make your postings seem spammy.
It's advisable to think about paid marketing if your material has a commercial tone or includes direct calls to action.
Many marketers view social media as a platform for free advertising, but social media platforms have become more discerning, limiting the visibility of unpaid promotional content.
If you intend to advertise on social media, it's wise to allocate a budget to ensure a professional appearance and a broader reach.
Targeted Advertising
Social media platforms are a great place for targeted advertising. All you have to do is choose the right Social media for implementing a marketing strategy to reach the right audience at the right time.
Through the careful targeting of their desired customer base, firms can maximize their ad expenditure and increase conversion rates.
Social media networks provide customized ad placements using data-driven insights, ensuring that content matches user preferences.
Social media also offers real-time involvement, promoting customer contact and brand loyalty.
It improves brand awareness, increases website traffic, and produces leads at a lower cost than traditional advertising.
Businesses may increase their online visibility and revenue by utilizing social media to create effective, ROI-driven marketing strategies that connect with their target market.
Engagement and Interaction
Making use of the proper marketing strategies on social media helps you improve your engagement and interaction.
These platforms give companies a vibrant setting in which to interact personally with their audience.
Brands may develop enduring relationships and increase loyalty through likes, comments, shares, and direct messaging.
Two-way communication, answering questions, and quickly accepting feedback are all components of effective tactics.
User-generated postings, surveys, and other forms of interactive content encourage participation and brand debate.
In addition to improving brand perception, this active interaction offers insightful data that can be used to improve marketing strategies.
Social media can be a powerful tool for building long-lasting relationships and accelerating business success when involvement is prioritized.
Lead Generation
If you're not yet aware of the power of social engagement, let's dive into it. When you engage with your audience on social media, you'll start receiving more likes and shares from your followers.
This increased sharing of your content has the potential to generate more potential customers or leads.
But remember, business success isn't just about gathering leads; you also need a return on investment (ROI) and actual sales.
To achieve this, there are several effective strategies to generate leads and boost conversions on social media, such as incorporating video into your promotions, creating compelling calls to action, ensuring your landing page is mobile-friendly, and leveraging user-generated content as social proof.
If you want to learn more about the advantages of social media marketing, be sure to visit our blog post on the Benefits of Social Media Marketing for Business.
How Does Social Media Marketing Work
You must be waiting to understand how this whole thing works right? In our next section of this ultimate guide to social media marketing, we will be taking you through the entire process that powers successful social media marketing.
Preparing Strategy
Effective social media marketing requires a well-thought-out plan. This plan helps prioritize goals, understand what your audience likes, and figure out when to run campaigns.
It also helps you choose the right social media platforms to focus on instead of trying to be everywhere.
It's best to concentrate on three key platforms for more effective results and easier analysis. To find out where your audience hangs out, do some research and create a customer profile.
This profile also helps you figure out what type of content works best. In a nutshell, a social media marketing plan sets goals and gives you a clear path to reach them.
Preparing and Sharing Content
Content creation and sharing on platforms like Facebook, Instagram, and Twitter are the basis of social media marketing.
You should first create compelling material, such as blog entries, photos, or videos. Then, you distribute this information to your audience.
When viewers engage with your material by liking, commenting, or sharing it, word of mouth about your company is spread.
This connection can result in more customers, strengthen relationships, and raise brand exposure.
It resembles a discussion with your audience in which you provide amusing facts about your company in an effort to draw in and keep customers.
Active Participation and Interaction
Within marketing strategies on social media, active participation and interaction play pivotal roles.
It entails frequently conversing with your audience by answering questions, starting discussions, and replying to comments.
You develop relationships and trust with your followers by actively taking part in dialogues. This connection keeps your audience interested and helps foster a sense of community around your brand.
Additionally, it offers insightful data on the tastes and requirements of your target market, enabling you to better target your marketing efforts.
In general, social media engagement and interaction are necessary for effective marketing tactics on these platforms.
Monitoring and Generating Reports
Implementing effective strategies for businesses on social media involves closely monitoring your online activities and generating comprehensive reports.
Monitoring your interaction, reach, and conversion rates on social media often offers helpful insights into what's working and what needs to be adjusted.
You may improve your strategy, optimize content, and make wise decisions to strengthen your company's social media presence by examining these reports.
The key to optimizing your tactics for business success on social media platforms is to monitor and produce reports.
Incorporating Promotional Efforts
The way social media marketing works is by incorporating marketing initiatives into your online presence.
This is placing promotional content and ads for your company's goods, services, or brand in your social media posts and profiles strategically.
You can pique interest and promote engagement by contacting your target audience with enticing communications and offers.
It combines the power of social media platforms with content development, advertising, and audience engagement to help you reach your marketing objectives and spur business growth.
Types of Social Media Marketing Campaigns
In this section of our guide, we'll explore various marketing campaigns to help you achieve your marketing goals on social platforms.
Partnerships Campaigns
Partnerships Campaigns are a potent tool to expand your social media reach, gain more followers, and boost engagement.
To make the most of partnerships, consider your target audience's preferred platforms, align with your brand identity, and find like-minded partners.
You can choose between teaming up with influencers, engaging with Facebook Groups, or collaborating with other businesses.
Influencer marketing is gaining traction on various platforms like Instagram, YouTube, Facebook, Twitter, and even Amazon.
However, as demand increases, so do influencer rates. To maximize cost-effectiveness and authenticity, consider influencers with follower counts between 15k and 50k.
Brand ambassador programs work similarly to influencer partnerships, where individuals represent your brand in exchange for merchandise.
Look for ambassadors who have a strong presence on social media and a genuine passion for your brand.
Partnerships with Facebook Groups can be fruitful, offering niche-specific content and direct member notifications.
You can overcome the limitation of personal accounts contacting group admins by establishing a trustworthy branded personal page.
Instead of viewing other brands as competitors, explore mutually beneficial partnerships. Identify partners with similar or larger followings, products that complement yours, and an active presence on social media.
Develop partnership plans, often spanning 1-3 months, featuring joint giveaways to drive audience growth and foster connections in the social media.
Polls Campaigns
Polls serve as a versatile tool to enhance engagement and gain insights into your audience across various social media platforms like Facebook, Twitter, Instagram Stories, and Instagram Posts.
However, their utilization varies depending on the platform of choice.
Making polls on Facebook is simple with the built-in tool, but there are just two choices. You'll need to design a special poll if you need more options.
To use the poll on Facebook, go to the "Write a Post" area, click the three dots for post options in the bottom right, and then choose "poll."
You can do this to input your poll question, two choices, the poll's duration, and an image or GIF.
The poll function on Instagram is exceptional for increasing engagement and learning more about your audience.
You can add a poll to your Instagram story by taking a picture or a video, and then choosing the poll option when you swipe up.
While customizing the "Yes" and "No" options, you can put your question straight onto the poll or place it anywhere on the image.
Twitter was the first to use polls and now allows for up to four choices, but not graphic ones.
They are excellent at getting open comments. Start a new Tweet, write your message, and then select the "poll icon," where you can enter up to four options. Twitter polls typically last one day but can be kept open for up to seven days.
Contests and Giveaways
Popular social media tactics that brands employ to increase engagement and grow their following are contests and giveaways.
Following platform guidelines and concentrating on repetition and simplicity are essential for success.
Weekly competitions with openly declared winners foster trust, and the victors' sharing of their success spreads the word to others.
A "tag 2 friends" giveaway is particularly successful for maximizing engagement because participants are likely to bring in friends interested in your brand.
However, you must give significant rewards and allow plenty of entry time if your objective is to boost website traffic, collect emails, or produce user-generated content.
Avoid requesting that participants provide anything on their feeds that they might not have or feel comfortable sharing.
Events
Despite the historical associations of events with specific people or local gatherings, brands can successfully use the power of events in their social media marketing campaigns.
Facebook is the perfect venue for conducting brand events, such as store openings, customer appreciation days, or promotional offers, thanks to its Event-Maker tool.
Access the "events" option from the left-hand tab and then proceed to construct your event on the Facebook page for your company.
Start with designing a unique image and writing a thorough event bio to ensure a successful event.
The event should be planned at least one month in advance. Keep in mind that promotion shouldn't be restricted to Facebook alone; use other platforms for a wider audience.
Use Instagram Stories and Highlights, especially if you can link in your tale and have 10,000+ followers.
During the event, share live pictures and videos. Don't undervalue the promotion potential of your email newsletter, especially when it comes to building brand awareness.
Use filters to focus on the local audience if you're worried about non-local subscribers.
You may strengthen client interactions and the presence of your business by incorporating events into your social strategy.
Non-Profit Partnership
Establishing a long-term connection with a suitable non-profit organization is a potent approach to incorporating a charitable component into your social campaign.
This partnership can take many mutually beneficial forms, including consistent posts on nonprofits, co-branded material, and event sponsorship.
In order for this collaboration to succeed, both parties must be equally dedicated. They should genuinely believe in your product and embrace the goal of your company.
Consider making a short pitch deck if you still need to get a personal connection with the charity.
This paper can effectively show how raising awareness for their cause can benefit your social media following and consumer base.
Such partnerships not only engage your audience emotionally but also enhance your brand's visibility while supporting the non-profit's mission. It's a win-win strategy for both parties.
Creating a Social Media Strategy
Below are the 7 steps in creating a social media strategy. Effective strategies for business on social media can significantly enhance your online presence and customer engagement, ultimately driving growth and success.
Define and Select Your Brand's Social Media Marketing Objective
While crafting social media strategies for businesses, it's crucial to define and select clear marketing objectives.
These goals act as compass points that help you stay on course and assess your progress. Brand recognition, participation, lead creation, and sales conversion are typical goals.
Think about your business objectives and where you are in your social media journey when choosing the proper objective.
For instance, if your company is fresh, you might prioritize increasing brand recognition, whereas an experienced company might concentrate on increasing sales.
Once your goal has been decided, adjust your content, publishing schedule, and marketing initiatives accordingly.
Analyze your progress frequently and change your tactics as necessary to successfully accomplish the goal you have chosen.
With this proactive strategy, you can make sure that your social media initiatives support your overall performance and are in line with your company's objectives.
Conduct Research to Gain Insights Into Your Audience
Crafting a social media strategy begins with in-depth audience research. This involves digging into your target audience's characteristics, preferences, and behaviors.
By understanding factors like age, location, income, occupation, and interests, you can create content that resonates personally with them.
Additionally, use social media analytics tools to gather data on your current followers, including demographics and engagement trends.
Armed with this information, you can customize your strategy to match your audience's preferences, ensuring your content and messaging effectively capture their attention.
For more insights check out our blog on " Understanding Your Target Audience on Social Media."
Determine the Social Media Platform Best Suited for Your Marketing Efforts
It's critical to decide which social media sites would best support your marketing initiatives when creating a social media strategy.
This involves taking into account the tastes of your target audience and the type of material you're producing.
For instance, Instagram can be the perfect platform for visual content, while LinkedIn might be the best place for business insights.
Examine the advantages of each platform and your objectives, then match them up with the personality and message of your brand.
Additionally, evaluate your resources and ability to continuously maintain an active presence on these channels. Put quality before quantity.
The platforms you use should allow you to communicate successfully with your audience through articles, videos, photographs, and chats.
You can maximize your social media influence and accomplish your marketing goals by concentrating your efforts on the platforms that are most compatible with your audience and content.
Conduct Social Media Audits
Assess your social media efforts by identifying what's effective and what's not. Determine your engaged audience and valuable partnerships.
Pinpoint which platforms your target audience frequents and evaluate your competition's social presence.
Clarify the purpose of each account and consider whether it aligns with your goals. Remove the accounts that don't serve a clear purpose.
Watch for fake accounts using your brand name, which can harm your reputation. Verify your accounts to assure followers that they're engaging with the authentic you.
Streamlining your strategy with these insights will enhance your social media impact.
Do Detailed Competitor Research
Understanding your competition's strengths and shortcomings is essential for setting attainable social media goals, finding opportunities, and identifying their vulnerabilities.
Consider concentrating on sites where your audience is neglected if a rival controls Facebook but ignores Twitter and Instagram.
Use social listening to evaluate their content and interaction, particularly in influencer marketing initiatives, by looking for their company name, account handles, and relevant keywords on social media.
You may learn about changing social media strategies and new trends by keeping an eye on your rivals and industry leaders.
This study could reveal successful campaigns or instructive case studies, successfully leading your own social media approach.
Develop a Social Media Content Schedule
Developing a social media content schedule is essential for optimizing the impact of your posts. This schedule describes when and what kind of content you'll distribute across various platforms.
It encompasses daily updates, user-generated contributions, blog entries, and videos, guaranteeing a diverse and well-rounded approach.
Furthermore, it aids in the strategic timing of your posts for maximum effectiveness.
In addition, your schedule should be in harmony with the mission statement assigned to each social profile, ensuring that each post serves your business objectives.
While meticulous planning is crucial, it's equally important to allow for improved engagement.
Social media content schedule serves as your blueprint for efficient content distribution, combining methodical planning with real-time interaction to boost your online presence.
Produce Captivating and Compelling Content
Craft content that suits each social media platform's purpose. On Twitter, focus on quick customer support, not brand promotion.
Use TikTok for short, authentic videos. Instagram is great for visual storytelling. LinkedIn is for professional insights and industry news. Facebook encourages community building.
TikTok is for fun, engaging videos. YouTube is for education. Pinterest inspires with visuals. Snapchat excels with exclusive sneak peeks.
Tailor your content to each platform for a strong online presence, and adjust your strategy based on platform-specific insights for success.
Learn how to make engaging content by reading our blog on Tips to Creating Engaging Posts for Social Media.
Choosing the Right Social Media Platforms
When developing strategies for business on social media, selecting the appropriate platforms is a critical first step.
This decision will significantly impact your reach, engagement, and overall success in leveraging these digital channels for your business goals.
Facebook
Numerous businesses use Facebook, the most popular social media network, including those who rely completely on it for their online presence.
Some small businesses even choose to operate simply through their Facebook page or group, forgoing the need for a website altogether.
The prominence of postings from company pages on Facebook has, however steadily declined which makes it less advantageous for B2B businesses.
Therefore despite putting a lot of effort into creating engaging Facebook content, B2C firms cannot always get the visibility they deserve.
However, B2C businesses should continue to be active on Facebook to increase the visibility of their brand, even though they do not necessarily need to spend a lot of time there.
Facebook works especially well for businesses in e-commerce, entertainment, news, journalism, restaurants, travel, and other industries that provide aspirational or relatable goods.
Instagram
Businesses aiming to showcase their products or services through images can thrive on this platform.
Yet, success on Instagram demands investment in quality photography, equipment, and creative ideas. Utilize features like stories and reels to offer glimpses behind the scenes and engage your audience.
Instagram is particularly suited to firms in visually appealing categories including cuisine, fitness, fashion, lifestyle, photography, adventure sports, travel, arts & crafts, beauty, and more.
Additionally, it serves as a great platform for influencers to expand their fan bases and work with companies on influencer marketing campaigns.
YouTube
YouTube is a great place for businesses to connect with other businesses (B2B) and with regular customers (B2C).You can make helpful how-to videos and videos that promote your brand. These videos can be short or long.
YouTube is the second most popular platform, and many marketers find it easy to make friends and followers here. It's especially liked by young people, so it keeps coming up with new video ideas.
The shorter videos are primarily for young people, but other age groups might appreciate the lengthier ones.
LinkedIn
LinkedIn, sometimes referred to as the "professional" Facebook, provides a platform for connecting with experts and business leaders from a variety of industries.
LinkedIn is excellent at marketing for B2B businesses and brands even though it was first created for B2B interactions.
If you own a larger company or a business-to-business operation, LinkedIn should be your main social media focus.
It's the ideal platform to grow your industry network and interact with thought leaders, with over 250 million active users each month.
By providing insightful information, authoring articles, taking part in debates, and helping out other members of your professional community on LinkedIn, you may improve the reputation of your brand.
X (Twitter)
X formerly known as Twitter is a good choice for both B2B (business-to-business) and B2C (business-to-consumer) interactions.
It's also handy for customer service, building a community, and managing public relations.
Interestingly, Twitter has stayed popular over the years, even though it's mostly used by younger people now. People often use Twitter to talk about current events, trending topics, and the latest news.
Additionally, Twitter has added a new feature called Spaces, which is like an audio tool. This could make Twitter even more interesting and lively.
Do you wish to read more about these social media channels? We have prepared a list of top social media platforms so don't forget to read them!
How Often Should You Post on Social Media?
Depending on your objectives, target audience, and platform, you should publish frequently on social media. Posting three to seven times a week is an excellent beginning point for the majority of businesses and people.
Consistency matters more than quantity. It's critical to create engaging material for your audience. Consider the times of day when your followers are most engaged and make an effort to plan content then.
Based on the platform's algorithm and the preferences of the audience, change the frequency of your postings.
Instead of overwhelming your readers, it is preferable to have fewer, more significant posts. Review your analytics frequently to adjust your posting schedule for the most interaction and reach.
How to Analyze Social Media Metrics?
The complete guide to social media marketing encompasses a comprehensive understanding of social media metrics.
These metrics serve as crucial data points, enabling you to monitor the effectiveness of your social channels, content, and overall strategy, while also assessing how they contribute to achieving your business objectives.
Engagement Metrics
Engagement metrics gauge how much people interact with your content on social media.
It's all about measuring the likes, comments, shares, and saves your posts receive, and expressing it as a percentage of your audience.
Your "audience" might be defined in a variety of ways. If you do, keep in mind that not all of your followers will see every post and that occasionally you will receive engagement from those who are not currently followers.
A common method is to add up all likes and comments, shares and saves, and then divide this total by the number of your followers.
Multiply the result by 100 to get the engagement rate percentage. This helps you understand how engaging your content is to the audience.
Follower Growth
The follower growth rate measures how fast your social media followers increase over time.
It's not just about counting new followers; it's about the percentage of new followers compared to your total audience.
In the beginning, a small number of new followers can lead to a high growth rate, but as your audience gets bigger, you will need more new followers to keep the momentum going.
To figure out your growth rate, track the net increase in followers on each platform during a specific time period. Then, divide this by your total follower count on each platform and multiply by 100 to get your growth rate percentage.
Profile Visits
Visits to profiles are a crucial social media indicator to examine. They display the number of individuals who have viewed your social media profile.
Pay attention to the ups and downs of this measure to gain a deeper understanding of it. A post or campaign that generates more visits indicates that readers are interested.
Observe where these visitors are coming from, whether it is a post, your bio link, or another source.
Analyzing profile visits enables you to determine whether your strategies and content are engaging readers and encouraging them to explore your profile, which is important for expanding your online presence and accomplishing your objectives.
Reach and Impressions
Reach counts how many people see your content, whether it's on a single post or your whole profile. It helps you know how many folks are noticing what you share.
It's also good to see if most of these people are your followers or not. This tells you if your content is getting shared and liked by more than just your followers.
Impressions show how many times your content gets looked at. Sometimes, one person checks it out more than once.
If you notice a lot of impressions compared to reach, it means people are coming back to see your posts.
Keeping an eye on both of these numbers is important to see how your social media content is doing.
Click-Through Rate
Click-through rate (CTR) shows how many times people click on a link in your posts to see more stuff like a blog or your online shop.
It tells you if people who saw your social media content were interested enough to click for more.
To find your CTR, take the total clicks on a post and divide it by the total number of times it was shown to people. Then, multiply the result by 100 to get your CTR percentage.
This helps you see how well your content is driving engagement and interest in your brand on social media.
Conversion Metrics
Conversion rate tells you how frequently your social media content kickstarts a specific action, like signing up, downloading, or buying something.
It's crucial because it measures the effectiveness of your social media efforts in guiding people toward these important actions.
To track conversions, you can use UTM parameters. Once you've set them up, calculate the conversion rate by dividing the number of successful actions by the number of clicks on your content.
This helps you understand how well your social media activities are leading people down the path to meaningful interactions with your brand.
Engagement by Content Type
When you look at content metrics on social media, it means you're checking the types of posts you share.
For example, if you notice that 75% of what you post are pictures and only 25% are videos, you should think about whether this is working well.
Following the 50/50 content rule helps you see how much of your content is your own stuff versus things you share from others, like articles from experts or posts by influencers who talk about your product.
This category also includes things like customer testimonials, reviews, guest posts, articles, and infographics, all of which can make influencers notice you, show your expertise, and create good feelings about your brand.
These metrics are important for making your social media plan better.
Social Media Marketing Tools
Listed below are the essential social media marketing tools that can elevate your online presence and help you succeed in the ever-evolving world of digital marketing.
Hootsuite
Hootsuite is a free and popular tool that simplifies managing multiple social media accounts in one place.
It streamlines teamwork, allows for post-approval processes, and centralizes comments and mentions. You can assign tasks, create post schedules, and plan updates conveniently.
Additionally, Hootsuite Podium offers free online courses for enhancing social media management skills, teaching the fundamentals of social media marketing in a straightforward manner, and providing a quick way to boost your social media expertise.
Sprout Social
Sprout Social is a flexible tool for businesses and agencies of all sizes. It's like a central hub for handling social media and finding useful information to help your business.
This platform offers various solutions, such as top-notch social marketing, responsive customer service, detailed data analysis, careful social listening, and effective employee advocacy.
Used by over 30,000 brands worldwide, in industries like education, hospitality, fashion, tech, and digital marketing, Sprout Social can meet a wide range of needs.
Whether you're a big brand or a small agency, they have got your social media management covered in one handy tool.
Canva
Canva is widely recognized as the top choice for making and editing images. Professionals from many fields use it because it's user-friendly and offers lots of templates for social media posts, plus a library of pictures and icons to help you make eye-catching visuals.
While you can use Canva for free, the Pro version has extra cool stuff for small businesses and groups.
It lets you make a brand kit so everyone on your team uses the same style in visuals. It also gives you nifty animation tools and helps your team work together easily.
Buffer
Buffer is an easy-to-use social media tool that simplifies scheduling and related tasks. You can set up a queue of posts to be automatically posted on social networks.
While Buffer doesn't cover as many social platforms, it does offer automation options through services like Zapier and IFTTT, making automatic posting a breeze.
It also provides post analytics, though not for your entire profile's performance.
Buffer is all about making your social media management smoother by scheduling posts and offering automation, even if it doesn't cover every social network.
HubSpot
HubSpot keeps an eye on all of your Facebook, Instagram, Twitter, and LinkedIn profile interactions, conversations, and audiences.
Utilizing information from your marketing software as well as context from the contact database in your CRM, enables you to successfully target particular audiences with personalized communications.
This means that you can manage your complete social media strategy with HubSpot from a single, centralized area, including planning, sharing, and analysis.
Wrapping Up
Choosing to prioritize social media marketing for your business is a wise decision, given that billions of people are active on social media platforms today.
What distinguishes social media marketing from other forms of digital marketing is its ability to facilitate real-time, instant connections with people.
The possibilities in this realm are virtually limitless, but it can be overwhelming to determine your business strategy.
For a successful journey in social media marketing, staying updated on the latest trends is crucial.
We hope this complete guide to social media marketing helped you to understand social media marketing for a thriving online presence of your business.
For further reading on the social media marketing for business you can check out our following blogs:
Latest Post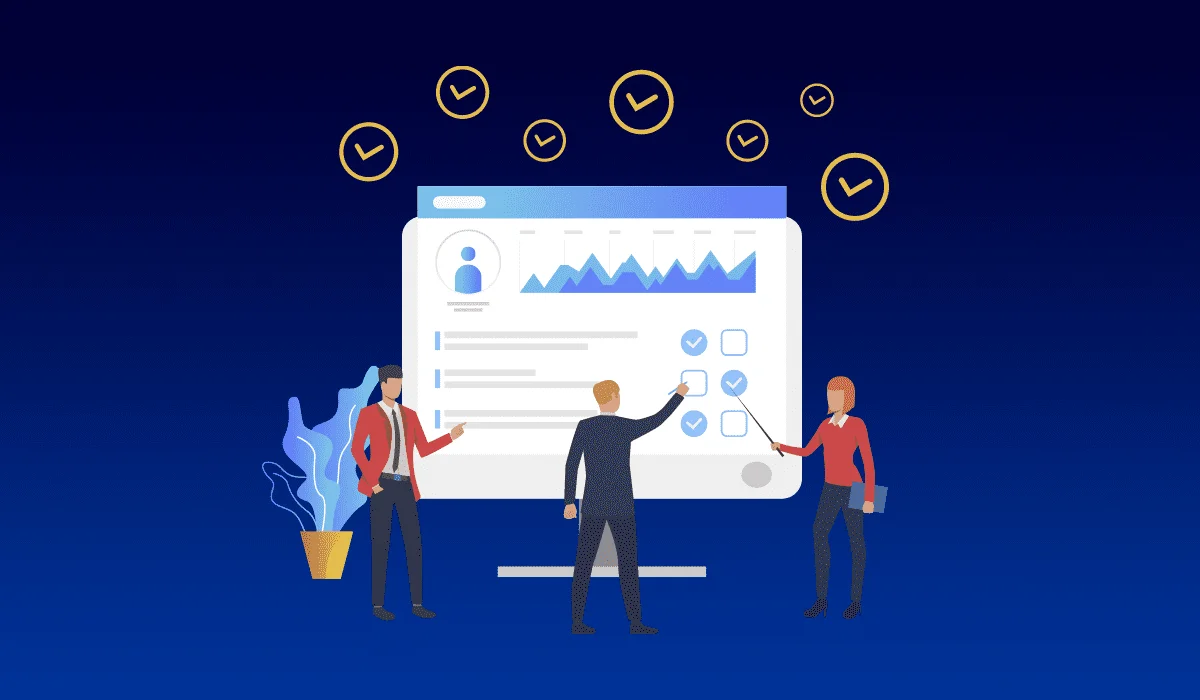 5 Do's and Don'ts When It Comes To SEO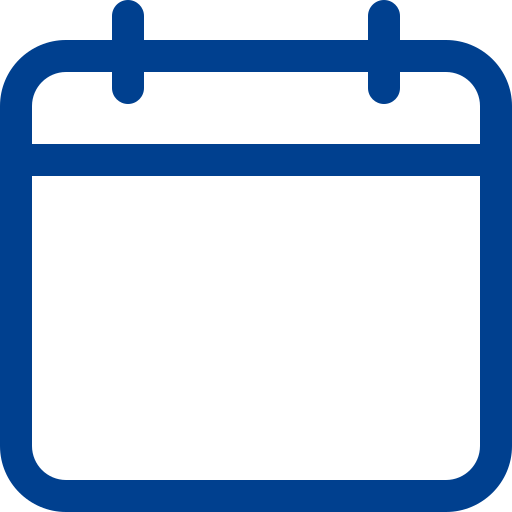 18 Sep 2023
Readmore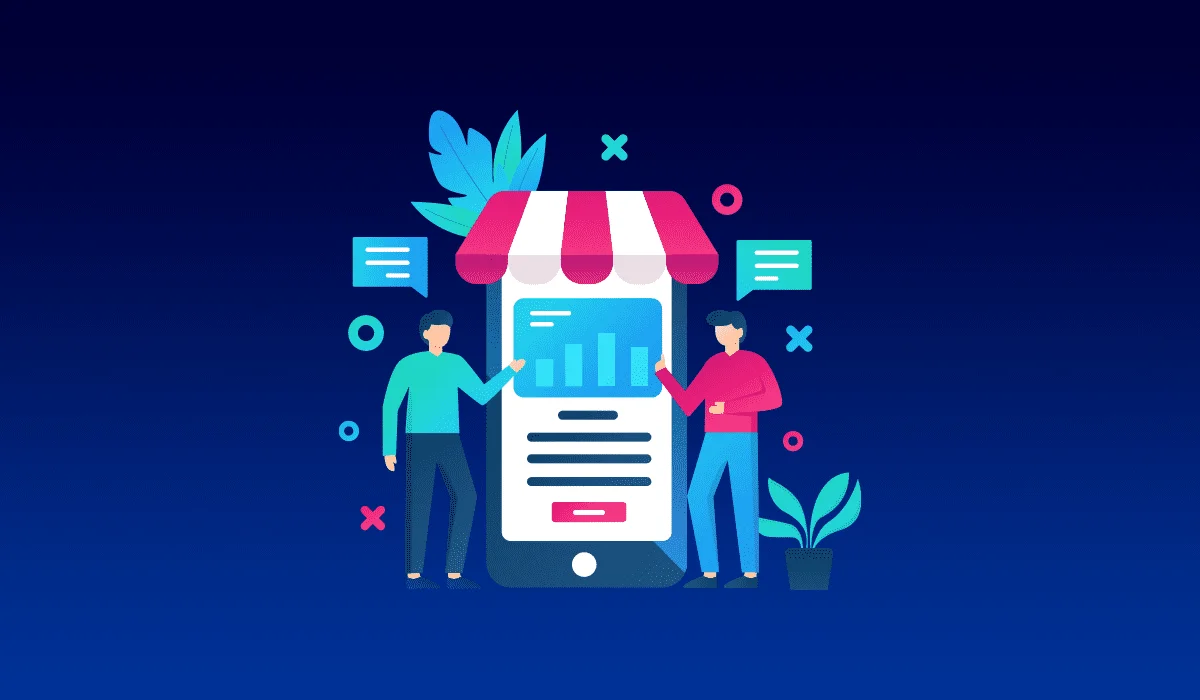 8 Ways to Promote Your Business Online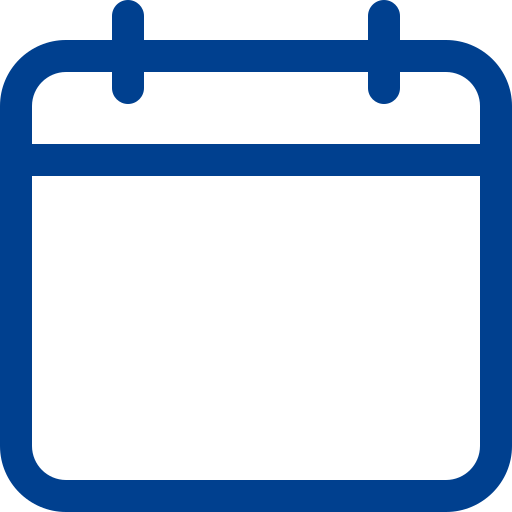 19 Sep 2023
Readmore
Want to learn more about the digital marketing service we provide?

Contact Us to Get Started!